Beijing is a huge city - at almost 17,000 square kilometers (6,500 square miles) in size and nearly 20 million people in population, few other cities on Earth come close to matching its sheer size and density.
And there are tons of things to do here, too - from the many tourist sites and cultural artifacts to see, to the wide variety of restaurants to sample, to the nightlife, shows, and spectacle to take in, the city has a lot to offer.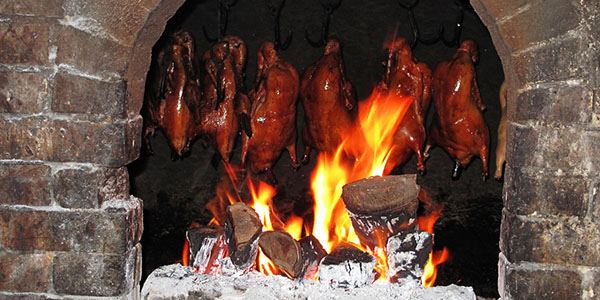 But you'll be forgiven for thinking the actual number of things to do in Beijing is smaller than it is, based on what you'll see on most travel websites... things like:
The Great Wall
The Summer Palace
The Forbidden City
Tiananmen Square
show up on every list and can start seeming like the only things to do here!
They're not, though, and the city has a plethora of hidden gems to offer the intrepid traveler... if he or she knows where to look, that is.
Today, I want to share with you five things to do right here in Beijing that you probably haven't heard of and likely wouldn't think to do, whether you're making your first visit out or you've been here for years, so you can get a broader taste of Beijing - and sample a lot more of what this ancient, storied, but suddenly very modern city has to offer.

Jingshan Park (景山)

Jingshan ("Prospect Hill") Park is an artificial hill built as an imperial garden just north of the moat surrounding the Forbidden City. Many visitors to Beijing walk through the expansive former ceremonial home to the emperor, but few continue on northward after exiting the city gates, across the road that now stands there, and into the park.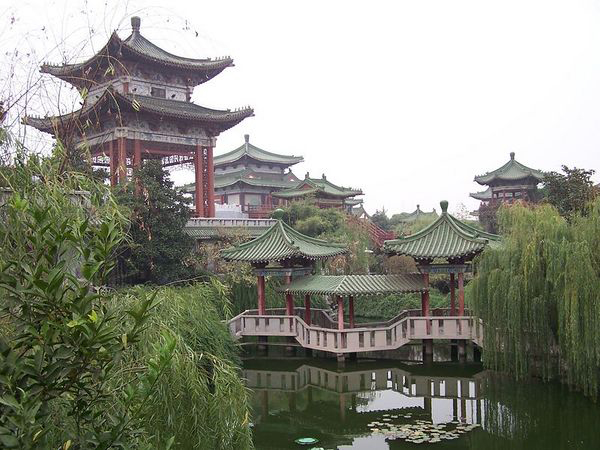 Jingshan Park affords some magnificent views of Beijing and of the Forbidden City (it's hard to realize how big this is without seeing it from above), which it was constructed for the benefit of - the precepts of feng shui (风水) advise that homes be built to the south of hills.
Two lakes abut the hill in the park, and you will commonly find Beijing residents singing, dancing, and playing games in its grounds (as you will in other parks around Beijing).
Old Summer Palace (圆明园)

Like Jingshan Park, Beijing's Old Summer Palace is a less visited attraction situated nearby a far more frequented one - namely, the Summer Palace more ordinarily visited by tourists and vacationers.
The Kangxi Emperor (康熙帝) began construction of the Old Summer Palace in 1707 to be the home of his son, the future emperor. Expansions and improvements were made nearly continuously between then and 1860, when in retaliation for the Chinese torturing and killings of British and Indian captives during the Second Opium War the British ordered the destruction of the Palace.
Today it remains in its destroyed state, unrestored, unlike many cultural structures in Beijing, kept in good repair. It is a rare glimpse at ruins and history left untouched by modern hands in this bustling, future-oriented 21st century city.
Ancient Observatory (古观象台)
In Chinese lore, the number eight is the luckiest of all numbers, and at the Ancient Observatory, constructed in the early 15th century by the Ming Dynasty, you will find exactly eight ancient astronomical instruments on display.

The site is a smaller one, and it's important to either read up on the instruments beforehand or to stop through the exhibition center you'll find immediately to the side on entering the grounds; otherwise, the functions of the various instruments will likely remain a mystery to you.
For a short, interesting side trip and a look at Chinese science from half a millennium ago, the Ancient Observatory offers a lot that most travelers never know to see.
Museum of the War of Chinese People's Resistance Against Japanese Aggression (中国人民抗日战争纪念馆)
For a different flavor of culture and history than what you'll find on most tours, you might stop by the lengthily-named Museum of the War of Chinese People's Resistance Against Japanese Aggression, devoted to recalling the Chinese struggle against Japanese invaders, and to recording for posterity the atrocities the Chinese endured at the hands of their Japanese tormentors.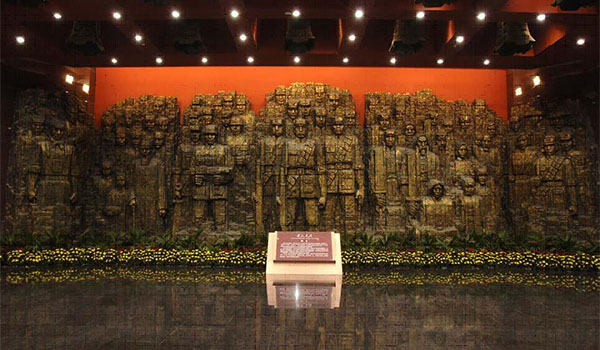 In the West, the horrors most remembered from the Second World War are those the Jews suffered under the Nazi regime in Europe, with 6 million Jewish lives erased and many more uprooted, bankrupted, scarred, and destroyed. Little remembered by most in the West, however, are the 3 million Chinese military deaths and 7 to 16 million Chinese civilian deaths during the Japanese invasion of China in the Asian theater.
This museum is Beijing's solemn remembrance of those who perished, and a testament once again to the great tragedies of war.
Li Qun Roast Duck Restaurant (利群烤鸭店)

Most tourists to Beijing who try Peking Duck do so at Quanjude (全聚德), the famed roast duck restaurant that's played host to celebrities, foreign dignitaries, and other persons of importance since 1864. However, with multiple branches throughout town (eight of them as of 2012), you'll usually find the air more that of a crowded chain restaurant than a traditional one, with numbers called for tables in large waiting areas, and brightly lit seating for large groups, and you also might be surprised at the high prices, too.
For a much more intimate, historical, and less-traveled feel, there is Li Qun Roast Duck Restaurant, tucked away among the Beijing hutongs (old-style housing).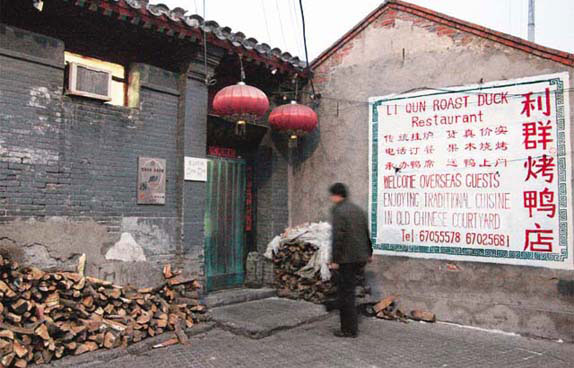 With its (very) unassuming exterior, you might think you've found the wrong place. But the instant you walk in and see the legions of ducks hanging on hooks, you'll know you've arrived.
The food here is as good as any roast duck restaurant in Beijing - maybe even better than most. And the selection here is surprisingly varied for such a small and difficult-to-find location (even with the address, many taxi drivers need to make multiple phone calls to the restaurant just to locate it). You'd expect it to be a mom-and-pop sort of place - but in fact, it's a full blown traditional roast duck restaurant, with traditional decor, more dishes than you can shake an imperial scepter at, and prices that can't be beat.
Exploring Beijing
There are a lot more things to do in Beijing than only these, of course - this is just a small sampling of some of the places and cultural sights of a very large city with a substantial heritage.
But if you'd like to see some parts of Beijing outside and away from the usual tourist traps and destinations, this list is a great way to get you started.
Yours,
Cerise
---
UPDATE: see " 8 Things to See in Beijing You Won't Want to Miss" for more great Beijing sightseeing recommendations.